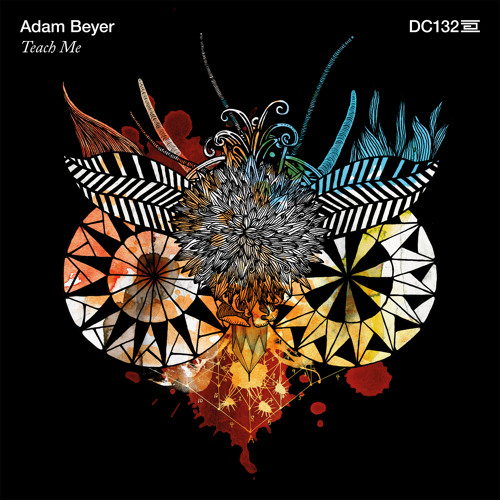 Every year or so, Adam Beyer releases an EP on his label Drumcode that completely smashes the techno scene. Last year's was his collaboration with Ida Engberg, 'Unanswered Question,' and the year before that was 'Lovecraft', also with Ida. The time has come for his next EP on the label, called 'Teach Me.'

The opening title track has been the subject of a healthy amount of hype. It was played in Adam's sets as early as New Year's Eve 2013. The track is like none other. It is long, beginning with a melodic intro, then dropping into the slowly building percussive section, all leading up to the incredible main break topped off with an appropriately longing vocal.

Next is 'Spaceman', a house-y groover with subtle ambiance and a percussive hook. The track sounds very minimal on the first listen, but it has many fine details that are hard to notice at first. The filtered vocal pad, combined with the melody that enters at the break, make for a very futuristic sound which fits the title perfectly.

Third is 'Stop Talking,' a rarely heard acid original. Hard forward driving percussion, off-beat bleeps, and a surprisingly minimal vibe round this one off.

Closing out the four tracker is 'Darlek,' the darkest track of them all. Its gradual yet explosive build, and subtle warped vocal snippet make this one great for closing a long set.
We are always happy to have new material from Adam, and this EP did not disappoint. His ingenuity and ability to vary his productions are prominently on display.
Out on now on Drumcode.