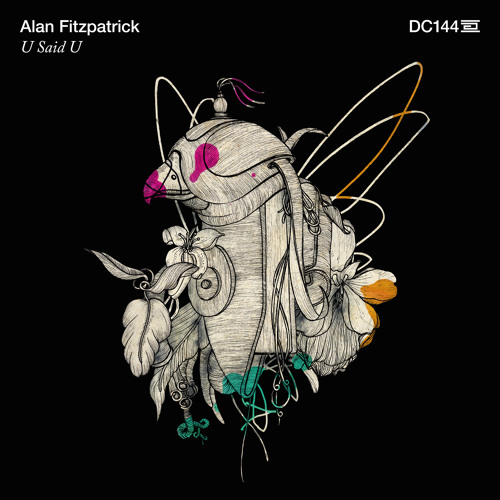 Alan Fitzpatrick has long been a favorite of Adam Beyer's Drumcode Records, and he reached 10 solo releases for the label last year with "Turn Down the Lights." Now he's back again with yet another EP for the label, and this three-tracker is one of his best yet.
The release opens with "U Said U," a melodic peak-time track with some retro elements. The track begins softly enough, first building on the percussion, then fading in the unforgettable string and vocal hook. After a brief first break, the track drops into an entirely different section, with deep and scattered bass stabs.
"Love Siren" is slightly more minimal, but not a bit less powerful. The structure is straightforward, beginning with a minimal beat, then bringing in a delayed drum hit. The pressure builds as the vocals fade in with the string section. A snare roll helps to bring the tension to the absolute max before the beat drops again with a gasp of a one-note saw wave stab. The process then repeats, making for a surprisingly powerful club banger.
The EP closes with the masterful "Rumours." The closer is a deeper track with a stripped back vibe, beginning with a soft repeated note. This track progresses slowly, and peaks more than two-thirds of the way through, allowing for a long and emphasized build. The single note turns into a short loop, which continues to filter and blend with the percussion until the hook breaks in out of the blue. After a brief-but-fulfilling melodic exploration, the track quickly winds down, wrapping the EP up nicely.
"U Said U" is out now on Drumcode.