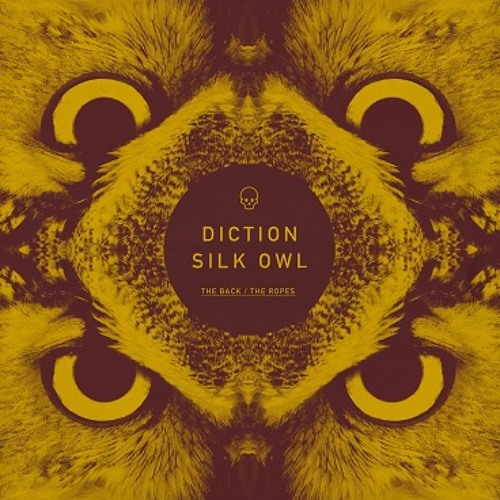 Diction is a fast rising duo. With recent releases on labels like Funk'n Deep and Death Proof Recordings, they are becoming an unstoppable force in the scene. This is their third solo release for the latter label, and a massive one at that.

The EP opens with "Silk Owl." the track slowly builds until the distinctive hook fades in, where it becomes big-room madness. The vocal sample adds an extra hypnotic touch, a proper display of their masterful production techniques. Part of the power of this track comes from the break where the hook, rides, and vocals cut out completely for a fleeting moment, freezing the pressure at the max.

Next comes my personal favorite, "The Back." The pulsing bassline provides a solid foundation for the dark percussion and pad-like lead. Once again, this one sounds best when played very loudly though a PA system.

"The Ropes" is a slightly darker offering with a more minimal vibe. It's all about the groove here. Short claps, stabs, and thin vocal samples demonstrate a more subtle approach to Diction's sound, allowing the bass to take over. This track rounds the release off nicely, continuing the duo's streak of exceptionally strong tracks.
"Silk Owl" is out now on Death Proof Recordings.