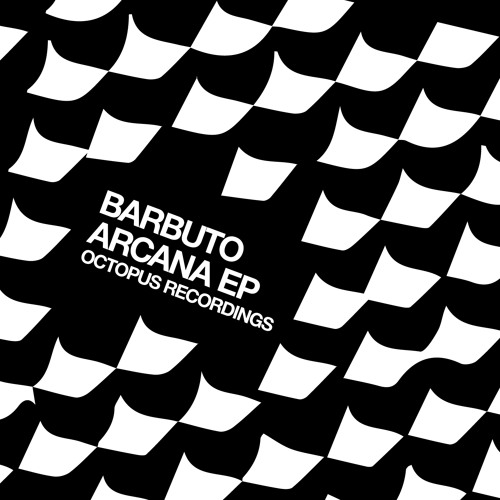 Barbuto (yes, Christian Barbuto) follows up his last track for Octopus Records, "Major Arcana," with a fittingly titled release. The release is dark and groovy at the same time, and fits the Octopus sound very well. In addition, this EP mark's Barbuto's first solo release and official debut for the label.

Starting off the EP is "Arcana," a very clubby track with a driving percussion beat. The track features pads and noise that filter in and out, and plenty of subtle touches to make it a killer. Shadowed vocals and a metallic stab complete the effect, making this a model Octopus track, and one that will be remembered and played for a long time to come.

The B-Side is "Twilight Imperium," which opens with a crunchy beat. This track is has more of a late-night vibe, featuring deep stabs and distorted synth effects. And, of course, there are more of Barbuto's signature noise sweeps. One of the most memorable parts of the track is the main break, where the bass is filtered into a deep and growling synth line before folding back into the mix.
"Arcana EP" is out now on Octopus Recordings! You can read our interview with Barbuto here.