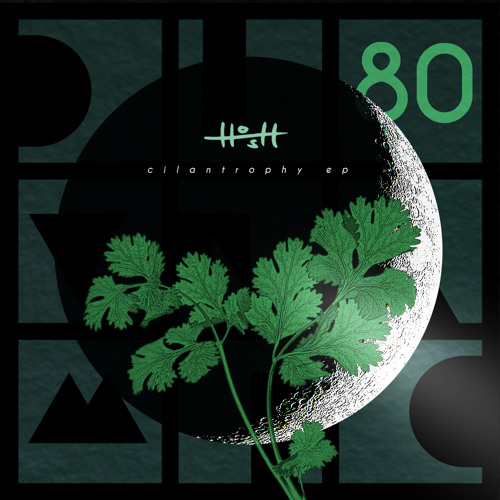 For Diynamic Music's 80th release we have an interesting original three track EP from H.O.S.H, who has been a familiar face on the label for some time. First teasing a track called 'Cilantro' almost six months ago on Soundcloud, it is a welcome sight that this EP is finally being released. The EP comes almost one year after his last set of EPs, the heavily played 'Forever Young' series. The cilantro theme may seem odd to some, including the herb itself on the cover art, so we'll be sure to ask the next time we sit down with him.
'Cilantro' kicks things off in a tech house fashion with a dancey little number. It may be a different sound than the past few Diynamic releases, but we loved the vocal sample that comes out of no where.

The second track is 'Camino.' We much prefer this one with its strong melody, fantastic groove, and "kick clap" percussion.

Closing out the EP is 'Cambia.' Upbeat rolling hi-hats and sweeping synths make this one quite galactic and cosmic. We can very much picture this one being played at the Off-Sonar parties.

We definitely have not heard this EP played out as much as we would have like, so it'll be interesting to see the reception.
'Cilantrophy' is out Friday September 11 on Diynamic.