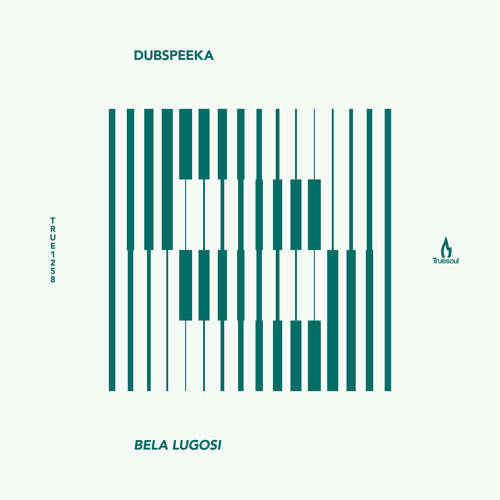 The legendary dubspeeka is back on Truesoul! "Bela Lugosi" acts as a follow-up to both his "Noise" and "Primary" EPs, combining typical Truesoul sounds with heavier and darker elements. For the new EP, Darren has given up the use of conventional titles entirely in favor of his mysterious numbering system.

Opening is "K314," with its atmospheric sweep and memorable pulsing melody. The use of resonant filters and sliding pads make the track a true masterpiece. Coupled with the distorted kick and simple hat pattern, these elements are a recipe for an instant hit with Truesoul and Drumcode fans alike.

Next is the long and progressive "Ksk3," which is much darker than a typical Truesoul track. After a relatively brief intro, the repeated hook cycles in, growing and changing until the main break. The break is difficult to describe without using the words "magnificent" or "breathtaking," as the growling, chill-inducing lead fades in. This section alone is enough to ensure this track's longevity, and the composition as a whole solidifies its place in techno history.

"Ksk26" brings the light. This one is much more typical of the Truesoul sound, with the metallic, dubbed out drums. Uplifting, bright pads and atmosphere are the main characteristics of this one. The track floats lazily along, adding and subtracting elements as it pleases.

Closing the digital release is "K243," featuring a broken beat and crunchy percussion loop that provide the underlying structure for a steel beast. The sound here is very experimental, making it a great representative of all that Truesoul is about.

"K319" is a vinyl exclusive which plunges back into the darkness. A hard snare drum sets the groove in place on alternating beats, while tiny phased hats support the track's movement and life. Eerie vocal snippets and a deep pad create a late night vibe. This track wraps the release up nicely, summing up the current dubspeeka sound.
"Bela Lugosi" is out now digitally on Truesoul, and will be out on vinyl soon!