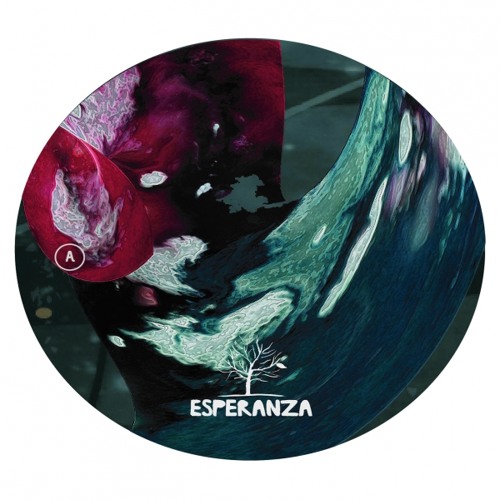 It's rare these days that artists put out full length LPs and albums, but one producer to buck this trend is Argentinian Franco Cinelli. Famous for his remix of Cassius 'Sound of Violence,' veteran Franco Cinelli has also released music on labels including AirDrop, Bass Culture, and Ilian Tape over the past 15 years. Dropping into our inbox a few weeks ago, we had a chance to preview his 'All Frequencies' album out later this month via his home base of Esperanza. 'All Frequencies' is Franco's first album in 8 years since his 2006 'Profundo Amor' on Alphahouse. This one includes 7 tracks, one of which is digital only. We had a chance to speak with Franco about the album, so check out the interview below!
Out NOW via Esperanza!
If you had to describe your music in three words or less, what would you say?
Twisted-Tek-Funk? Difficult to say…
Could you tell us a little about how the album came to be? How long have you been working on it? What was an average day in the studio like?
The LP was created based on a row over a year of work, which could make enough tracks and test them every weekend. This plan includes an overview of what I've been doing this last year. I started creating music without knowing the results, and this helped me a lot to leave any work structure and flow without boundaries.
How did you get hooked up with Esperanza? What was the process like trying to figure out what label to release the album on?
Esperanza is my family, we have an excellent relationship, back in the year 2005/2006, since then we have been working together as much as doing releases and showcases. Kasper and Papol trust what I do and make me feel free and "at home". What better than this to realize the idea. We came to a long time with the idea of ​​doing an LP in Esperanza Label. The only thing I needed to get the time to spend and do it. After about 20 tracks we made a selection together, as well as with Kasper and Papol, Esperanza Label owners and we decided to put these 7 tracks that are in the LP.
Our favorite track was definitely Juno Talks. What's the inspiration and story behind this one?
The song came from a day session in the studio, thinking of nothing in particular, just let the sound of my Juno106 flow.
Which songs are you really excited about at the moment?
Andres Zacco – The Box (Greener)
Sparky – Portland (Ricardo Villalobos Remix) (Numbers)
Leonel castillo – 77 Ks (Groovear Cd Limited)
Jeff Mills – Chronicles Of Possible Worlds (Axis)
Now that the album is finished and soon to be released, what's next in 2014?
As a producer after the album (All Frequencies), comes a new EP Psynote, a new alias eh created to released a different side to my daily productions, this will be published this summer by the German label Chiwax. Also a new partnership for Greener label (from my good friend Andres Zacco) plus some remixes for different artists. As a DJ I will continue with my regular dates in Argentina and Latin America and Early June I will be going on a new tour of Europe almost three months.