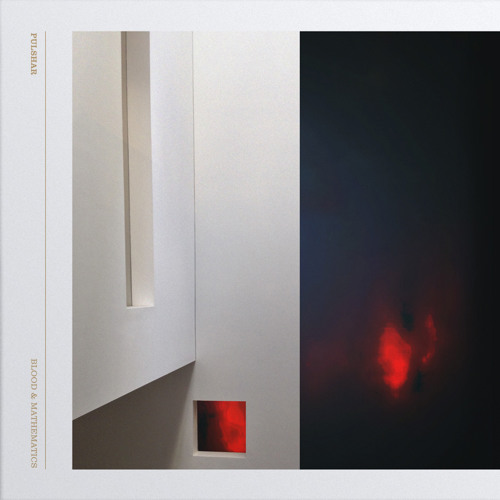 We had a chance to sit down with Barcelona duo Pulshar (Sergio S. Vidal and Pablo Bolivar) prior to the release of their next LP 'Blood and Mathematics' on infamous label Desolat. Following up their success with 'Inside' and 'Different Drum,' based upon the previews we think this one is the best! We can't post them yet, but as soon as the clips are up, we'll share them here. For now, enjoy the anticipation with this interview!
How would you describe Pulshar's concept and sound in two sentences or less?
We would say it's cinematic music with a dark, hypnotic and sexy touch.
So let's talk a little bit about Blood and Mathematics. How did the LP come to be? What was the most difficult track to produce on the LP? Did you know from the start you wanted to target Desolat for the release?
Mostly started when we made "Better than Tears". With that track we found a new "door" to enter in. A production that was naked, simple, deep and fresh at same time. We wanted to continue that way and develop it. Then came "Prepare", which is like its "twin". This time around we are more into electro sounds. Also, we have more machines now–some from the 80s–and we guess you can feel it in the album.
The good thing about these tracks are that they are mostly born by themselves. We didn't force them at all. We decided that if one track takes a lot of time and effort to "fix," it's because we don't like it in some way. So we stopped and went to another. We took some time to finish "Nadie te quiere Ya", but just in the small details. Maybe it was because it's the first song we've done in spanish and we placed special attention on it. Also, "On A Mission" took its time, because we found a lot of possibilities with it–that's why the instrumental version is the only one on the album that differs the most from its original.
We don't think about the record label when we make an album..maybe if we released an EP it would be different. For us, the idea of the unity of an album is something beyond the label. When we make an album, its like : "Take it or leave it, but it is what it is". Desolat has always respected that.
We really loved the flow of the whole album. How long did it take you to get the tracks ordered as they are?
We really like this question because we spent a lot of time to doing it. Sometimes we went crazy because we made so many small changes. Sometimes we weren't happy with the order, so we couldn't rest. We listened to the album hundred times and reordered. The key for us is: when you press play and 40 minutes later you say: "is it finished? i dig it like butter".
The release is interesting because it is released with and without vocals. What made you decide to structure the release this way? Do you think this kind of style is becoming a trend?
The idea was in our minds some time ago, because it relates to the roots of dub in jamaica, vocal and dub version on the 12 " for the soundsystems. One day we were playing the album in Guti´s studio and he just told us "You just HAVE TO release an instrumental version, I just need it!". We thought it would be interesting because in that way you can listen to it in different ways. Also, the instrumentals can easily put you in an "ambient" mood and perhaps is more appropriate for those that don't like vocals in their sessions (laughs). We took the opportunity to do small changes for the instrumentals. And we thought that since it had been so long since we'd released an album, it'd be a good way to give more to the listeners.
Loco Dice and Martin Buttrich are fairly infamous to some of our readers. What is it like to work with them? Do they have much say/control over releases? What kind of role do they take in A&R?
Working with them doesn't feel like "work" at all. It's just a question of mutual respect and little talking. We don't know how they work with the rest of releases, but with Pulshar it's just simple: we have music, they like it and want to release. Then we talk about formats, promotional stuff, dates …and go.
One of our favorite tracks from the release is "Prepare." We found it an incredibly fitting opening. How did this one come to be?
We had 2 favorites for the opening, "Prepare" and "Better than Tears". "Prepare" is obviously the first one because of the lyrics: prepare for the thing that's coming, and it also contains some of the ingredients we talked about before. It's an apparently simple structure, and deep emotions, properly continue throughout the album. On the vinyl edition, in which you have to change the side after 20 min, we decided to start with "Better than Tears". Call us maniacs if you want 🙂
We always are fascinated with electronic musicians who release full length albums instead of individual singles. Can you describe to us your ideal performance of this whole piece – what would the setup look like, what kind of instruments would you have at your disposal? Would you play the album back to back as it is structured or would you inject other tracks or sounds?
Well, we are electronic producers, or electronic composers, or whatever you wanna call it. But we feel Pulshar is a band, in the classic sense of music. We think that the best way to show the concept of our music is an album. It works like a book or movie. EPs are like short films, for example..are a fast way to show the world what you are doing in that precise moment, like the singles. It's cool because you can say "HI, I'm here, I'm doing things". We have that temptation sometimes, but Pulshar is mainly an album band.
For sure we will change the order, we will extend some tracks, maybe we will put more BPMs on others. We always inject new sounds and arrangements live…we loop some voices in a different way than the album. Also, we use an electronic drum to push the track sometimes. We would love to use a real bass player and maybe a drummer someday too.
What's in store for the rest of 2014? Any plans for an album tour?
We are working on it.
Finally, any fresh promos that you're really excited about that we should keep our eyes open for?
You should buy the vinyl edition at Desolat.com because the promo bag is really nice and it's only for the first 100 copies!
Also you can listen tp our last Echo Chamber Vol 7, already online here: http://www.soundwall.it/sntls/it/#pls-mix
Thanks so much for chatting with us!
'Blood and Mathematics' is out on Desolat on October 20.