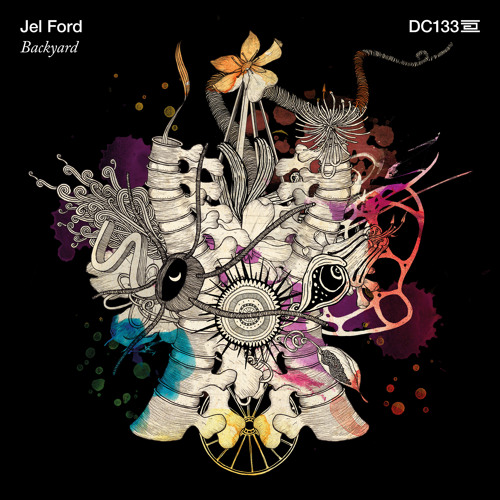 Jel Ford is almost just a legend now, having been a music producer and manager of the famed label Jericho up until a few years ago, when he seemed to disappear without a trace. Then, earlier in the year, he took up producing again, releasing his track 'Grand Union' on Volume II of the Drumcode A-Sides compilation. And now he is back to demonstrate all the experience he has gained over the years with this new EP.

'Backyard' is the opener, a true club-smasher, starting with a deep, droning bass-line and complicated hat pattern, then bringing in a spectacular stab. From there, it progresses quickly to the main break. Jel keeps it interesting the entire time using subtle filtering effects.

The other track on the release hasn't gotten much attention yet, mostly due to the fact that Adam only played it in a recorded mix once before the last couple of weeks. 'Meeting of Minds' is softer and deeper, with an ambient pad and heavily delayed melodic stab. The break is a rarity, an absorptive mix of strings and pads that will put the listener in a trance.
Out October 6th on Drumcode.