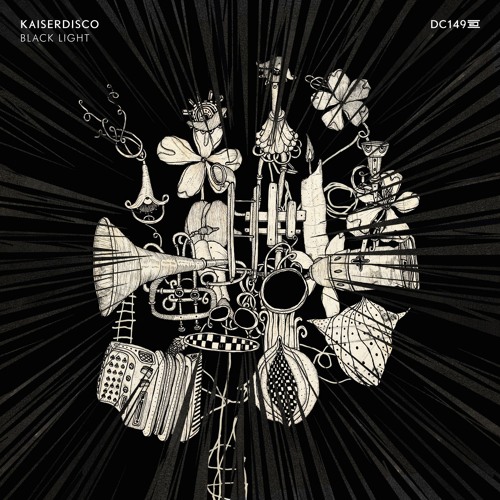 Kaiserdisco returns to Drumcode for their fourth solo release in early November. While they more or less stuck to a specific style or sound for the other three releases (compare "Chinese Junk" to "La Morena," for example), they have completely ditched the trend for "Black Light EP," which features three club weapons which (on average) are much harder than almost any tracks they have released before.
With the title track, the destruction begins. "Black Light" has been a very hyped track in the techno community, and it isn't hard to see why. Combine a sharp and heavy, yet distinctive hook with a dark bass line and thundering beat, and you get nothing but an absolute monster. Couple this with the nice flow of energy, which drops temporarily in the middle to make way for an acid storm, and you have a track which is an instant classic.
The second track, "SQ80," takes a different and slightly more subtle approach to complete and utter destruction. This track features a slow intro before breaking into a section with a massive 3/8-spaced synth stab. Included are a bouncing bass line and snapping reverberated hats and snares. Sinister hip-hop vocals are used to add suspense before the break. The groove on this track is one-of-a-kind, and works quite nicely in my opinion, making it my favorite track from the release.
The closer, "Manley," is more the calm after the storm, an Arjun-Vagale-esque tune with more of an early night vibe that is similar to the rest of Kaiserdisco's Drumcode history. The most recognizable point in this track is the filtered acid synth melody, which combines with the functional groove to create movement while keeping it simple.

"Black Light EP" is out now on Drumcode.