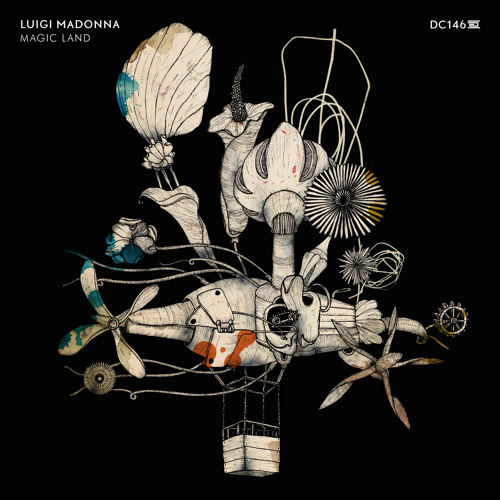 As Luigi Madonna is celebrating his third solo EP for Adam Beyer's Drumcode label, I think that it is safe to say that he has become one of the label's staple artists. Following up the two masterful releases that have included such beloved tracks as "Primo," "I Believe," "Unconditional Beauty," and "Singer One" isn't easy, but Luigi has conjured up a suitable successor with "Magic Land."

Opening the release is the much-awaited "Le Ly Land," featuring a distinctive metallic lead that wishes and washes over the hats and rides. The tension is released into the break, where a low-pass filter is used to build the tension to the breaking point, along with strange, processed vocals.

"Trust Me" is lighter, with short bursts of hats or vocals here and there. As the music builds and the hats and stabs fly, the hook folds in, slowly bringing the production together into a set-building anthem.

"Dirty Games" is minimal and percussion-focused, with thundering toms and Luigi's signature metallic hats. The descending hook drops in to provide a solid bit of spice to the dark sound, creating an incredibly suspenseful groove when coupled with the eerie pad.

"Spacecode" acts as an ideal closer, sounding very alien, with an analog pad-style lead and unusual percussion rhythms. The bold bassline and crunchy stab preserve the the track's danceablity and create a big-room feel. Overall, this track is very unique, making it a stand-out on the EP, and indeed, amongst the recent Drumcode releases.
Out now on Drumcode!