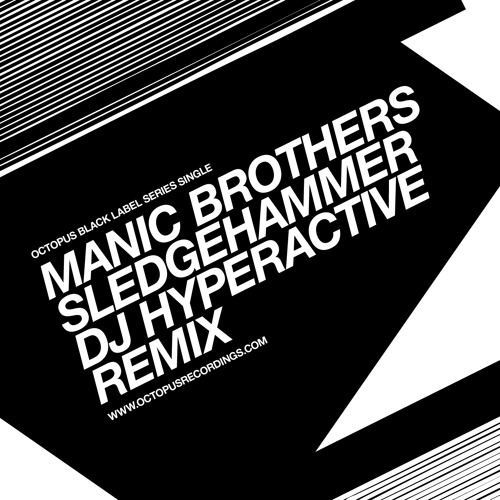 Fans of the Swedish duo Manic Brothers were undoubtedly disappointed in September of 2013 when they found out that the brothers' new EP for Drumcode did not include "Sledgehammer." This monster of a track had its debut in DCR147 (which, incidentally had no track listing) almost two years ago, and since then the excitement for its release has been indescribable. A couple of months ago, the brothers announced that this track would be dropping on an unexpected label–Sian's Octopus Recordings.

"Sledgehammer" was released last Monday, and did not disappoint. Though the track has been changed slightly from the first version, it is every bit as strong and still carries that signature Manic Brothers energy. The track starts with the kick and bass, slowly fading in rides and other elements until the first break, where the track truly explodes. The groove is so simple, and yet so effective, which is why Manic Brothers are one of my all-time favorite artists.
On the B-Side is a remix from DJ Hyperactive, a dark and hypnotic groove which let's his years of experience show. The track features grating pads, which have an unmatched effect when coupled with the percussion stab from the original mix.
'Sledgehammer' is out now on Sian's Octopus Black!